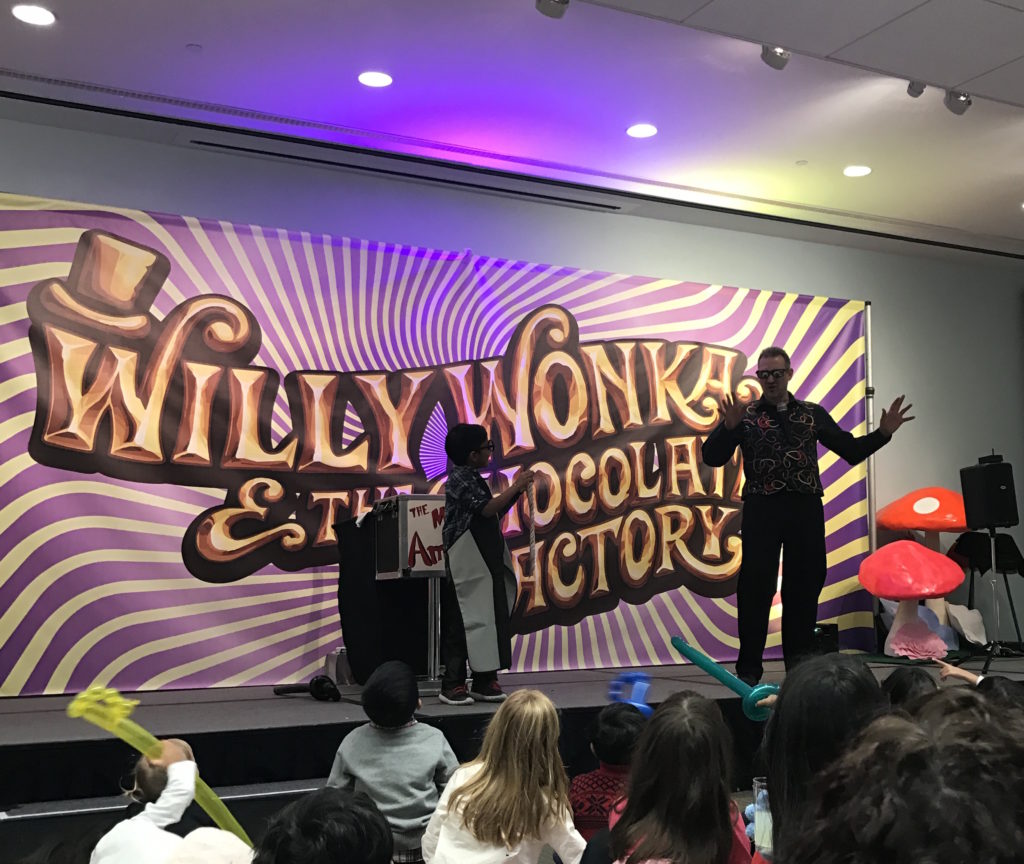 Great time performing at this corporate / company holiday party.  Check out that backdrop (actually the original movie is one of my favs.)  So Cool!
---
Love performing this show.  GHOST!  Over 25 years of performing magic and illusions big and small I never thought I would ever be conjuring up spirits.  It has become one of my favorite shows to perform.  Tipping and floating a table, asking questions that only you and the Mystical Oracle know the answers to, mysterious slate writing, manifesting spirits in the Spirit Cabinet and all done in front of a live audience.  No camera tricks just an amazing show resurrected from the Victorian era. This one took place at Riverhead PL.
---
Thanks to all who showed up for the comedy magic and a bit of fun mind reading at the Longwood Public Library.  Fun show.  Audience loved it.