EXTRA! EXTRA! READ ALL ABOUT IT!

  /

It's Just Your Imagination!
Livestream Virtual Magic – Reading Show
(Reading encouragement program) Grades K-6 Students experience edge of their seat fun with an educational message.
45 minutes (show times can be adjusted to accommodate school schedules)
Amore will amaze children Grades K-6 with a performance that tops all others. Fast paced and original, this one of a kind performance utilizes amazing magic, hilarious comedy, music, and loads of audience participation. This is all intertwined with a message about libraries, the value of books and the importance of reading.
Students will be enchanted by Amore's childhood story of the first time he saw a magic show. It all happened at his local library. While visiting the library Amore would uncover many books about magicians of the present and the past. These books would teach him all the magic that a young magician would need to know. It was a that moment Amore discovered all the wonders that books and libraries have to offer. Passionate about reading and magic, Amore has created a show that combines visual magic with the encouragement of reading in a fun filled and electrifying show. Never before seen magic/ illusions and audience participation make this a show you and your students will long remember.
Viewers at home can either sit and watch or interact with Amore during the show. You never know what Amore might have up his sleeves, but be assured he will have you saying "WOW" in astonishment and laughing at his silly style of comedy. With each twist and turn the at home audience will experience edge of their seat fun and excitement. From the moment the show begins until the finale all will be mesmerized and mystified.
Available for P.A.R.P. Programs Nassau & Suffolk County BOCES Art-In-Ed Accepted
---
Magic Workshop:

Livestream Virtual Magic Class

Join professional magician Amore for a magic class that introduces children to the fascinating world of magic and illusion. Who better to learn from then a professional magician?! You can learn how to be a magician! Kids will experience hands-on fun and the opportunity to challenge themselves and amaze others by taking the magician's oath and learning how to perform magic with everyday objects that can be found around the home. This class is interactive and entertaining as well as informative.
Magician in training will experience hands-on fun and the opportunity to challenge themselves and amaze others.
LEARN:
• How to be a magician
• Unique magic tricks with everyday objects
• How to make your own magic & illusions
• How to utilize communication and coordination skills for proper magic presentation
• The magician's oath & much more
• Students will receive an official Magician certificate
Multiple classes available with discounts.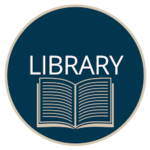 Michelle A
Head of Children's Department / Bethpage Public Library
Absolutely magical! We love having him host our events.
Stacie Barell
Programming Librarian / The Islip Public Library
Amore never fails to entertain and even though our Summer Reading Club Finale was via Zoom, he still managed to make the show amazing!!! Definitely recommend 🙂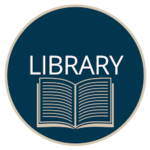 Children Reference
Children Reference / Port Jefferson Free Library
Your show was so much fun!