Magic shows and Classes
Livestream Virtual Options
Amore's show will amaze and astound! Spectacular visual magic brings you to a realm of wonderment. Viewers at home can either sit and watch or interact with Amore during the show. Balancing amazing magic and sidesplitting comedy, Amore has created a show with wondrous new original routines sprinkled with a few classics of magic that make for an unforgettable show. From the moment the show begins until the grand finale children and adults will be mesmerized and mystified.
Join professional magician Amore for an interactive live online magic class that introduces kids to the fascinating world of magic and illusion. Who better to learn from then a professional magician?! Students will experience hands-on fun and the opportunity to challenge themselves and amaze others by taking the magician's oath and learning how to perform magic with everyday objects that can be found around the home.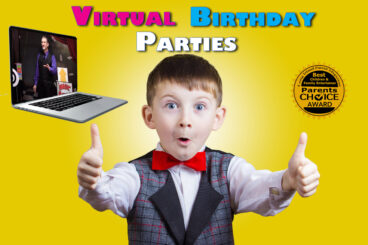 Have a great virtual at home party with personalized entertainment. Professional magician Amore brings his award winning show to you! Live online! This performance will make the guest of honor the star of the show! You never know what Amore might have up his sleeve, but be assured he will have you saying "WOW" in astonishment and laughing at sidesplitting comedy. With each twist and turn viewers can either sit and watch or interact to experience edge of their seat fun and excitement. This unforgettable show is fun for the whole family.
Magic For Families, Adults and Education
Live Performance Options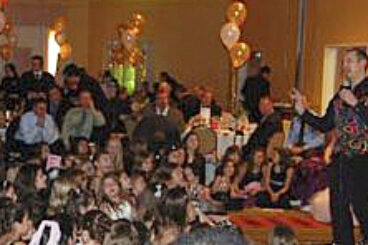 Fundraisers, school events, library programs, holiday parties, picnics, first birthdays, christenings, baby-namings, communions… no matter what type of gathering, if it is a family event with mixed ages of kids and adults, Amore is the performer you need.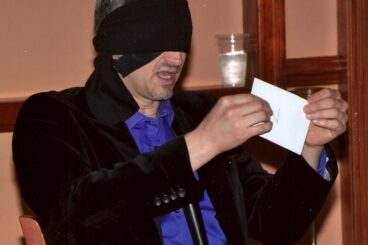 Having an event for adults and want something that is unique and memorable? Amore will leave a long-lasting impression on your guests with walk-around magic, mentalist show or The Outrageous Comic Hypnosis Show. Possibly the funniest audience participation show ever! Entertainment that is perfect for private, corporate, public, college and high school graduation events.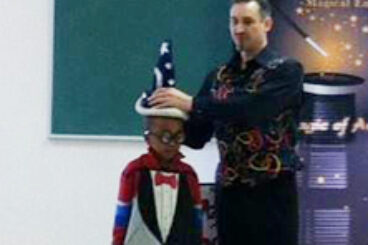 Need a program for your elementary school PARP program then checkout "EXTRA! EXTRA! READ ALL ABOUT IT!" A reading encouragement program for grades K-6 or maybe you are in need of a program for grades 6-12 then check out "PHENOMENON the science of the mind" a fast paced program with astounding demonstrations of the mind and body incorporating psychology 101 curriculum. BOCES Arts In Education accepted programs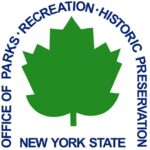 July 4th festival at Jones Beach.
/ New York State Office of Parks Recreation and Historic Preservation
Amore is a dedicated performer and it was a thrill to watch someone with such outstanding talent. As usual, your show drew the largest crowd.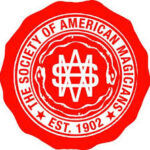 M.U.M. Magazine
/ Society of American Magicians
A great act! Amore always gives a polished performance.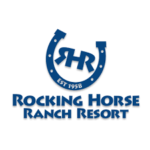 Entertainment Director
/ Rocking Horse Ranch Resort, Catskills, NY
Amore's magic performances get a standing ovation