THE ADVENTURE BEGINS THIS SUMMER 2024 AT YOUR LIBRARY!
 
Interactive Reading Encouragement Show
Running Time: 45 minutes
Amore will amaze children and their parents with award winning magic. Fast paced and original, this one of a kind performance utilizes magic, illusion, comedy, music and loads of audience participation all intertwined with a message about libraries, the value of books and the importance of reading.
Families will be enchanted by Amore's childhood story of the first time he saw a magic show. It all happened at his local library.   While there he would uncover many books about magicians of the present and the past. These books would teach him all the magic that a young magician would need to know.  It was a that moment Amore discovered all the wonders that books and libraries have to offer. Passionate about reading and magic Amore has created a show that combines visual magic with the encouragement of reading in a fun filled and electrifying show. Never before seen magic/ illusions and audience participation make this a show you and your students will long remember. Feel the excitement as you witness a gravity defying levitation like Peter Pan, melt and pass through Alice's Looking Glass, become a wizard and perform magic like Harry Potter and even become the Cat in the Hat! Amore will even use parents to demonstrate a Houdini escape right from the history books. For an amazing finale the audience will magically transform Amore into a favorite comic book hero. From the moment the show begins until the grand finale the audience will be mesmerized and mystified by Amore.
Perfect choice for the summer reading club kick off, end of the summer party or during the school year vacations
Take a new chapter from the book of magic and experience edge of your seat fun!
---
THE MAGICIAN'S MAGIC WORKSHOP (magic class)
Running Time: 60 minutes.  Ages 7 years and up.

Magic & wizard books have cast a spell on kids of all ages and have left them clamoring for more information on magic and wizardry.
What do you know about magicians and wizards?  Join us for a workshop that introduces children and teens to the fascinating world of magic and wizardry.  Who better to learn from than a real, live wizard?!
Each Magician in training will receive

:
A special chosen magic wand.
Numerous magic items for the student to keep.
An online link to professional magic teaching video for each student.
An official Magician certificate.
Magician in training will experience hands-on fun and the opportunity to challenge themselves and amaze others.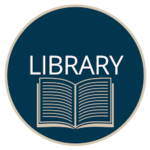 Christine Hartigan
Teen & Adult, Head Librarian / East Rutherford Memorial Library
I loved the program!! I am always amazed at this kind of performance and Amore really took it to the next level! A must-see!
Stacie Barell
Teen & Adult Librarian / The Islip Public Library
Amore never fails to entertain and even though our Summer Reading Club Finale was via Zoom, he still managed to make the show amazing!!! Definitely recommend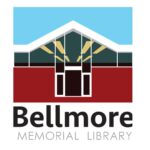 Jessica premuto
Children's Librarian / Bellmore Memorial Library
It was a fantastic performance. The children and their parents loved the show.
Martha Beals
Librarian / Baldwin Public Library
Amazing show! Amore puts on a fabulous performance enjoyed by both parents and children. A delight to work with- reliable, accessible, and professional.
All shows are self-contained. Amore brings all the necessary items to perform the entertainment properly, i.e. table, sound system, props.