EXTRA! EXTRA! READ ALL ABOUT IT!
Reading encouragement program for grades K-6 Students experience edge of their seat fun with an educational message.
45 minutes (show times can be adjusted to accommodate school schedules)
Amore will amaze children Grades K-6 with a performance that tops all others. Fast paced and original, this one of a kind performance utilizes amazing magic, hilarious comedy, music, and loads of audience participation. This is all intertwined with a message about libraries, the value of books and the importance of reading.
Students will be enchanted by Amore's childhood story of the first time he saw a magic show. It all happened at his local library.   While there he would uncover many books about magicians of the present and the past. These books would teach him all the magic that a young magician would need to know.  It was a that moment Amore discovered all the wonders that books and libraries have to offer. Passionate about reading and magic Amore has created a show that combines visual magic with the encouragement of reading in a fun filled and electrifying show. Never before seen magic/ illusions and audience participation make this a show you and your students will long remember. Feel the excitement as you witness a gravity defying levitation like Peter Pan, melt and pass through Alice's Looking Glass, become a wizard and perform magic like Harry Potter and even become the Cat in the Hat! Amore will even use teachers to demonstrate a Houdini escape right from the history books. For an amazing finale the audience will magically transform Amore into a favorite comic book hero. From the moment the show begins until the grand finale the children will be mesmerized and mystified by Amore.
Take a new chapter from the book of magic and experience Amore's "Extra! Extra! Read All About It!"
Available for P.A.R.P. Programs Nassau & Suffolk County BOCES Art-In-Ed Accepted Amore offers performances for family nights, fundraisers and student reward programs.
Islip Terrace Junior High School
Thank you for an excellent performance. Our kids were thrilled!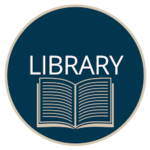 Young Adult Librarian
/ Garden City Public Library
Thank you for a great performance. Your show was amazing and the audience participation was just terrific!
Andrew Muller Primary School
Everyone loved your shows. We look forward to you coming back next year.
Three Village School District
We received only positive feedback. The students were engaged through the entire program.
All shows are self-contained. Amore brings all the necessary items to perform the entertainment properly, i.e. table, sound system, props.