THE OUTRAGEOUS COMIC HYPNOSIS SHOW
Possibly the funniest audience participation show of all time!
Perfect for private, corporate, public, college and high school graduation events.
Running time: 60 minutes.
E
ach show is a unique experience, where the audience members become the stars of the show!  Whether you choose to volunteer or just watch you should get ready to laugh and be amazed like never before.  Amore has performed thousands of hypnosis shows around the globe since 1987.  He has earned a doctorate in clinical hypnotherapy, starred in the top selling video "The Secrets of Stage Hypnosis Revealed", and is the author of "Cluck Like a Chicken, Bark Like a Dog".
The Outrageous Comic Hypnosis Show is a non-stop performance filled with audience participation, humor and spontaneous fun!  The combination of a warm personality, a comical mind, captivating music and the fascinating intrigue of hypnosis have proved a winning formula for master hypnotist Amore.  Get tantalized, mesmerized and hypnotized as Amore the Outrageous Comic Hypnotist brings to you the ultimate hypnosis show.
 To make sure this show is right for your event please refer to the tech requirements for this show. Be aware that although our promotional video reflects some adult humor, be assured that our comic hypnosis shows are always age and event appropriate.   Content/ event specific and audience appropriate material is very important to Amore and to the success of his show.
To make sure this show is right for your event please refer to technical requirements follow the link. TECHNICAL REQUIREMENTS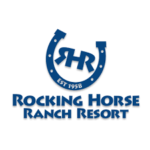 Don De Marzio
Entertainment Director, / Rocking Horse Ranch Resort
Amore's comedy hypnosis act is the best I have ever seen!
Butterfield and Vallis Co, Bermuda
Fantastic! We never laughed so hard.
Gary Haglich
Long Island Fair Manager / Old Bethpage Village Restoration
The addition of Amore's hypnosis show at the LI fair was a great choice. We received a lot of positive feedback and not just from the people that he hypnotized to say that.
All shows are self-contained. Amore brings all the necessary items to perform the entertainment properly, i.e. table, sound system, props.